Electronic Device Materials
Key technology for ever-evolving materials
Our everyday life is surrounded by continuously developing information technologies, such as Internet and smartphones. The ion conductivity of polymers drew our attention and we started development in 1980s. Later, we developed dye-sensitized solar cells and ionic liquids. Now ion-conductive pastes, ceramic materials and lithium-ion batteries are being developed, manufactured and sold by our subsidiary companies.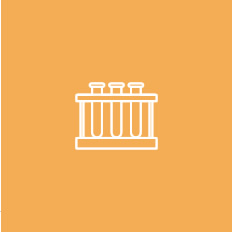 Ionic liquids
Ionic liquids are ion pair compounds, which generally assume the liquid state at temperatures of 100°C or less. They have no vapor pressure, and are nonflammable. Since they are highly safe and have high ion-conductivity, we are developing electrolyte applications for lithium ion batteries and capacitors, as well as antistatic application for electronics.
Products in this category
ELEXCEL IL, ELEXCEL AS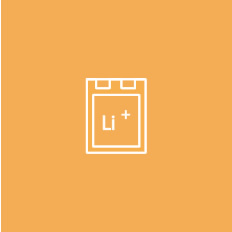 Ion-conductive polymers
In ion-conductive polymers, a substance such as an alkali metal salt is dissolved in a polymer matrix. These polymers are roughly divided into two categories, i.e. pure polymer solid electrolyte and polymer gel electrolyte. The former is a complex made of a polymer backbone and alkali metal salt, and in the latter, ion-conductive liquids such as electrolyte solution or ionic liquids are changed into a quasi-solid state using polymer.
When an ion-conductive polymer is used as the electrolyte in a lithium battery, it has various advantages over conventional electrolyte solutions; enhancing safety for one thing e.g. preventing leakage, ensuring physical reliability, suppressing abnormal runaway reactions, and allowing greater freedom of shape for another. We are also developing applications as an electrolyte for electric double-layer capacitors.
Products in this category
ELEXCEL TA, ELEXCEL ACG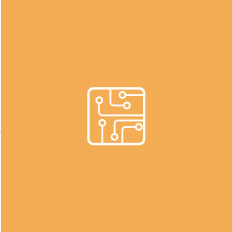 Conductive pastes
Conductive pastes are made from precious metals and consists of inorganic filler and soluble binder. Through conductive pastes, we are contributing to adding functionality and improving quality of electronic machines and materials used in solar batteries, automobiles, smartphones, LED, office automation equipment, medical equipment and so on.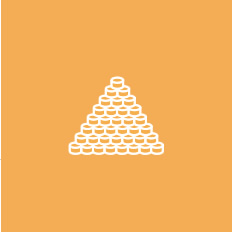 Ceramic/metal injection molding materials (CIM/MIM)
CIM and MIM are materials to make hard-to-form small and/or complicated 3D-shape ceramic or metal parts.
They are used as precision parts for smartphones and other electronic devices, watches and medical equipment, as well as automobile parts and optical communication parts. We supply compounds made from precisely mixing raw material powder, binder and dispersant, and their target applications are various.